sponsored links
What to do on Valentine's Day – Celebration idea
When we think of Valentine's Day, we often think of red roses, candy in the heart- shaped boxes, mushy valentines, and winged cherubs flying about shooting starry-eyed lovers with arrows. But did you know that the origin of Valentine's Day,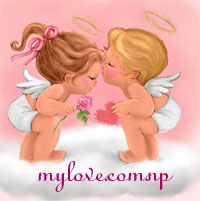 or Saint Valentine's Day, comes from the life and death of a Christian martyr? According to author Martha Zimmerman, the date traditionally celebrated as St. Valentine's Day finds it origin in the Roman festival of romance called Lupercalia, when the gods Juno and Pan were honored. It was a fertility festival or a lover's holiday looking forward to the return of Spring. In the fifth century, in an attempt to abolish the pagan festival, Pope Gelasius changed Lupercalia and its February 15 date to February 14 and called it Saint Valentine's Day. Even though the names and the date were changed, the emphasis continued to be on love.
William Shakespeare has described love in the most beautiful manner by saying "As sweet and musical as bright Apollo's lute, strung with his hair; and when Love speaks, the voice of all the gods, makes heaven drowsy with the harmony." Love is the name of giving and not snatching. The essence of love and romance lies in life long commitment to your loved one that you'll always stand by your darling's side.
Erich Fromm says that 'love means to commit oneself without guarantee, to give oneself completely in the hope that our love will produce love in the loved person. Love is an act of faith, and whoever is of little faith is also of little love.' Love is truly precious and if you are fortunate enough to have it, don't let it go and make your valentines day a real memorable one. Do special things for your valentine.
Here are some romantic valentines ideas that will help you find answer to questions like
What to do on Valentine's Day – Celebration idea
Well I believe if you want to make your valentine feel special then a great idea for you is to place a small love note with three magical words written on it 'I Love You' and place it besides her bed and see the miraculous effects.
Take a day's leave from office and plan the day with your loved one.
Prepare some nice valentines cookie recipe in the shape of heart and I'm sure your partner will love it.
Romantic long drive and a candle light dinner is a fabulous idea.
Do not forget to present her a bouquet of red roses because to express love what better way than flowers.
Instead of buying a card, this valentine's day do something different. Prepare a nice colorful card and do not forget to write love quotes.
There are lot many things to do for Valentine Day like go to a disco and party.
This is the day when words are not enough. Some action is also required to make the day different. Well I hope you must have got an idea that I'm talking about giving your spouse a nice tight hug.
Decorate the house for the special occasion. Implement smart tricks for creating the mood for romance. Dim lights, light music, romantic songs and most importantly attire a nice costume specially meant for Valentine's Day. Adorn yourself with jewelry and other fashion accessories.
Propose your partner and tell her/him how special and important he/she is for you and that it is difficult to imagine your life without them.
Hold each other's hands and go for a short walk.
Appreciate each other and read out romantic poems for your lover.
Well we guess now you must have understood what needs to be done to make this beautiful day of lovers really special.
We at myLove.com.np TM would like to wish you a very happy Valentine day.