sponsored links
Have a Lovely life
24hrs make a lovely day,
7 days make a lovely week,
52 weeks make a lovely year & knowing a
person like me will make ur life lovely.
Have a lovely day n life!**
When things are wrong ,
Wen things go wrong…
Wen sadness fills ur heart…
wen tears flow in ur eyes…
always remember 3 things
1) I'm with u…
2) Still with u…
3) Will ALWAYS b…
Love Meanz ,
Luv meanz to see someone with closed eyez,
to miss some1 in crowd,
2 find some1 in every thought,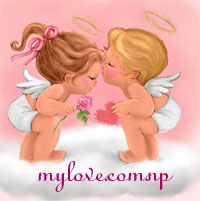 to live 4 some1, luv some1, but sure tht sum1 is ONLY one!
Remember me (Hindi)
Khushi se dil ko aabad karna…
Aur gham ko dil se azad karna,
Hamari bus itni gujarish hai ke hame bhi
Din me ek baar YAAD karna…
Ek tanha raat me apki yaad aayi
Ek tanha raat me apki yaad aayi,
tanhai mitane ko humne ek cigrate sulgai,
na jaane kaise qayamat ho gayi ke dhooeein ne bhi apki tasvir banayi.
If you are asking 🙂
If Your asking if I Need U the answer is 4Ever..
If Your askin if I'll Leave U the answer is Never..
If Your askin what I value the Answer is U..
if Your askin if I love U the answer is I do.
Will you love me?? 🙂
If i reached for your hand , will u hold it ?
If i hold out my arms, will u hug me ?
If i go for your lips, will u kiss me ?
If i capture ur heart , will u love me ?
Faith makes all things possible
Faith makes all things possible,
love makes all things easy,
hopes makes all things work,
but ur gorgeous smile brings all faith, luv & hope in me!
U can b a doctor & save lives,
a lawyer & defend lives,
a soldier & protect lives or simply b urself,
a sweet person who touches hearts!